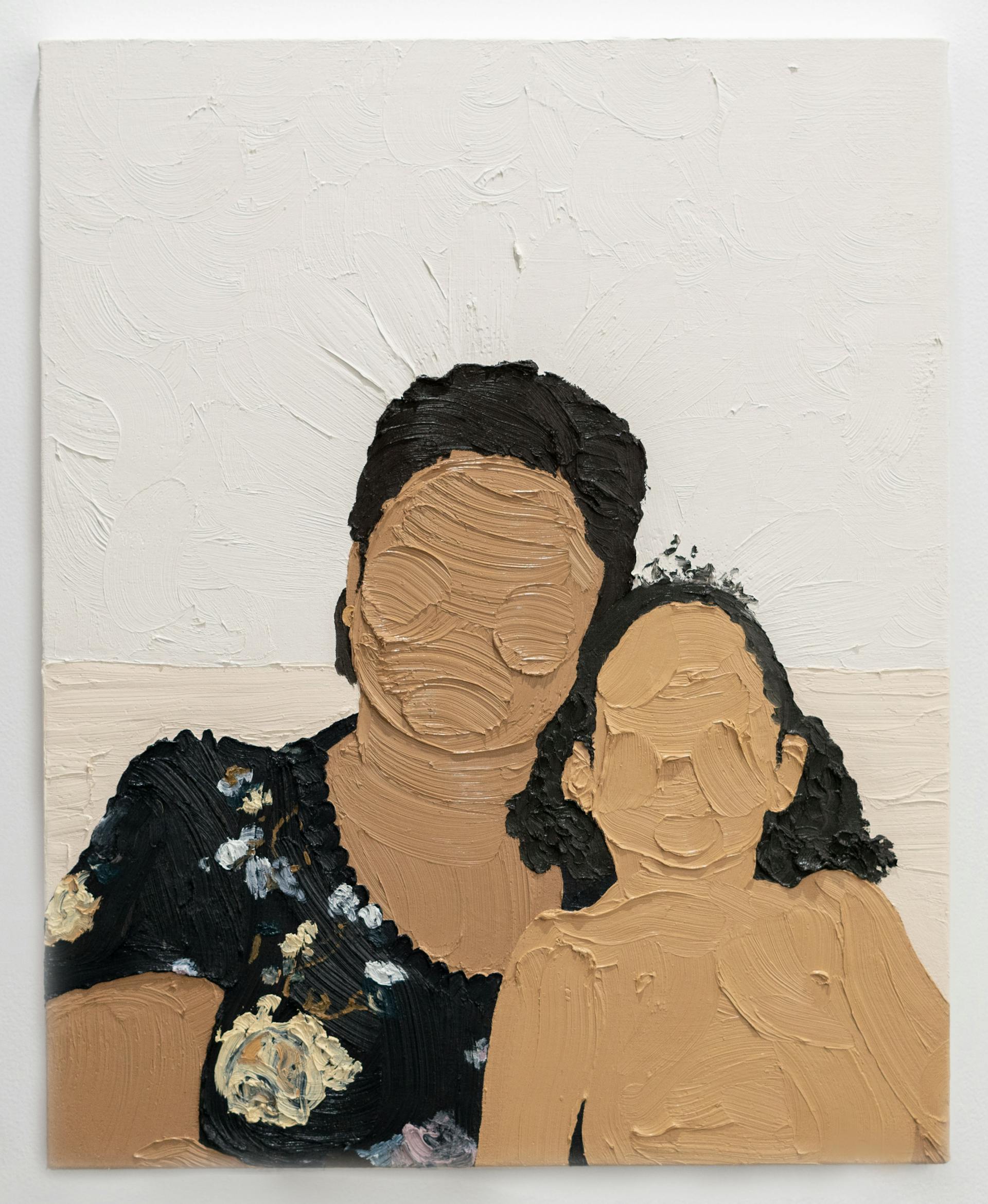 Shaina McCoy
Artists information
Shaina McCoy (b. 1993 Minneapolis, MN) lives and works Minneapolis, MN.
McCoy began painting during high school at the Perpich Center for Arts in Education in Golden Valley, MN. Working with richly hued oil paints, McCoy creates selectively-colored canvases that depict imagery drawn from photographs of family members and other intimates. Finding a formal balance between artists such as Kara Walker and David Hockney, McCoy builds faceless figures from thick, tactile layers of glossy paint; the resulting images are vivid and vibrant anonymous portraits, loaded with sentiment and mystery. McCoy's work captures the ambiguous and familiar essence of memory, radiating both history and wonder.
--
Shaina McCoy graduated from Minneapolis Community and Technical College with an AA in Fine Art in 2017, having previously attended the famed Perpich Art Academy in Apple Valley, Minnesota. She has exhibited both nationally and internationally in solo exhibitions with Simchowitz Gallery, Los Angeles, CA; Galeria Duarte Sequeira, Braga, PT; Stems Gallery, Brussels, BE, Paris, FR & Dubai, UAE; François Ghebaly, Los Angeles, CA; Ever Gold [Projects], San Francisco, CA. Recent group exhibitions include Venus Over Manhattan, New York, NY; WOAW Gallery, Hong Kong, HK; The Pit, Los Angeles, CA; Gildar Gallery, Denver, CO; Venture North, Minneapolis, MN, City Wide Artists Gallery, Minneapolis, MN among others. She has been part of institutional exhibitions including Arsenal Contemporary Art, New York, NY.
Shaina McCoy will have a solo exhibition with Stems Gallery, in November 2023, Brussels, BE.