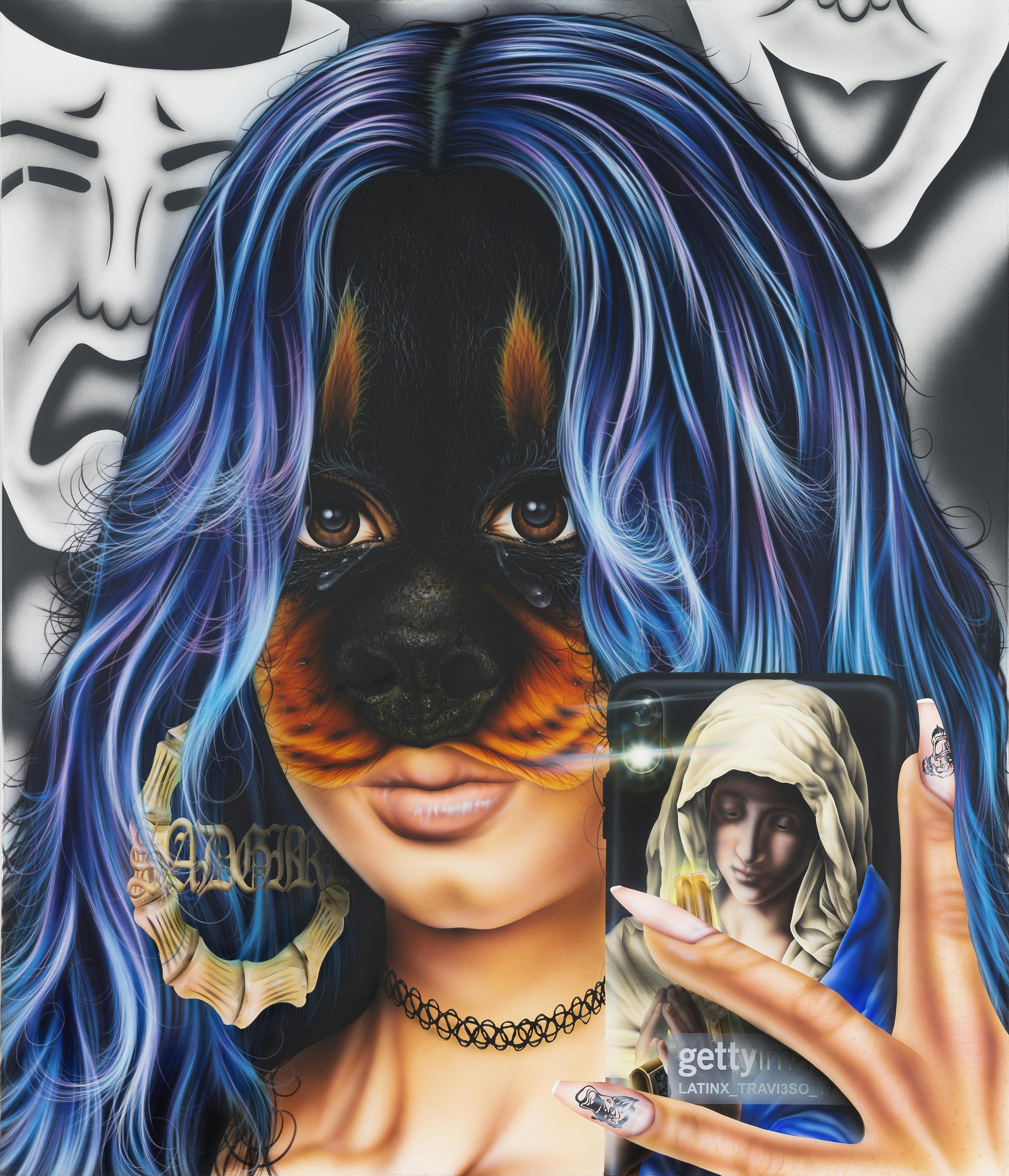 Mario Ayala
Artists information
Mario Ayala (b. 1991, Los Angeles, CA) lives and works in Los Angeles, CA. Ayala graduated from The San Francisco Art Institute in 2014 where he received the Yale Norfolk fellowship in 2012. He was a participant at the Skowhegan School of Painting and Sculpture in 2014.
Select solo exhibitions include Give a Dog a Bad Name and Hang Him at Ever Gold [Projects], San Francisco (solo, 2019); AUT Of Body at Loyal Gallery, Stockholm (solo, 2018); Pen Pal at Ever Gold [Projects], San Francisco (solo, 2017); Seasoned And Embarrassed Like A Wet Dog at SADE, Los Angeles (solo, 2017); Select group and two person exhibitions include Made In LA at the Hammer Museum, Los Angeles (2020); Junque at Massimo De Carlo, London (2020), Sun Sprawl at Club Pro Los Angeles (2018, two person); Grinding at Ever Gold [Projects], San Francisco (2018); The House Of Special Purpose at 99¢ Plus Gallery, Brooklyn (2016); Something Completely Different at City Limits, Oakland (2014); Locals Only at RVSF, San Francisco (2014); and Give + Take at Adobe Books, San Francisco (2013). Mario Ayala's works are included in public collections such as the Hammer Museum, Aïshti Foundation, Arsenal Contemporary and KRC Collection.
Ayala works with and through vernacular modes of cultural expression, materials, and imagery, reconfiguring them to present a distinctly visual lexicon in which elements contradict one another narratively and spatially. Ayala pays particular attention to spaces and mediums associated with the representation of brownness and Latinx identity. The techniques and symbology seen in the signage and advertising of Los Angelesís landscape, and the applied arts employed in auto customization and Lowrider/tattoo subcultures appear, recontextualized, in Ayala's canvases as he investigates the practical and social roles they play culturally, politically, and historically.