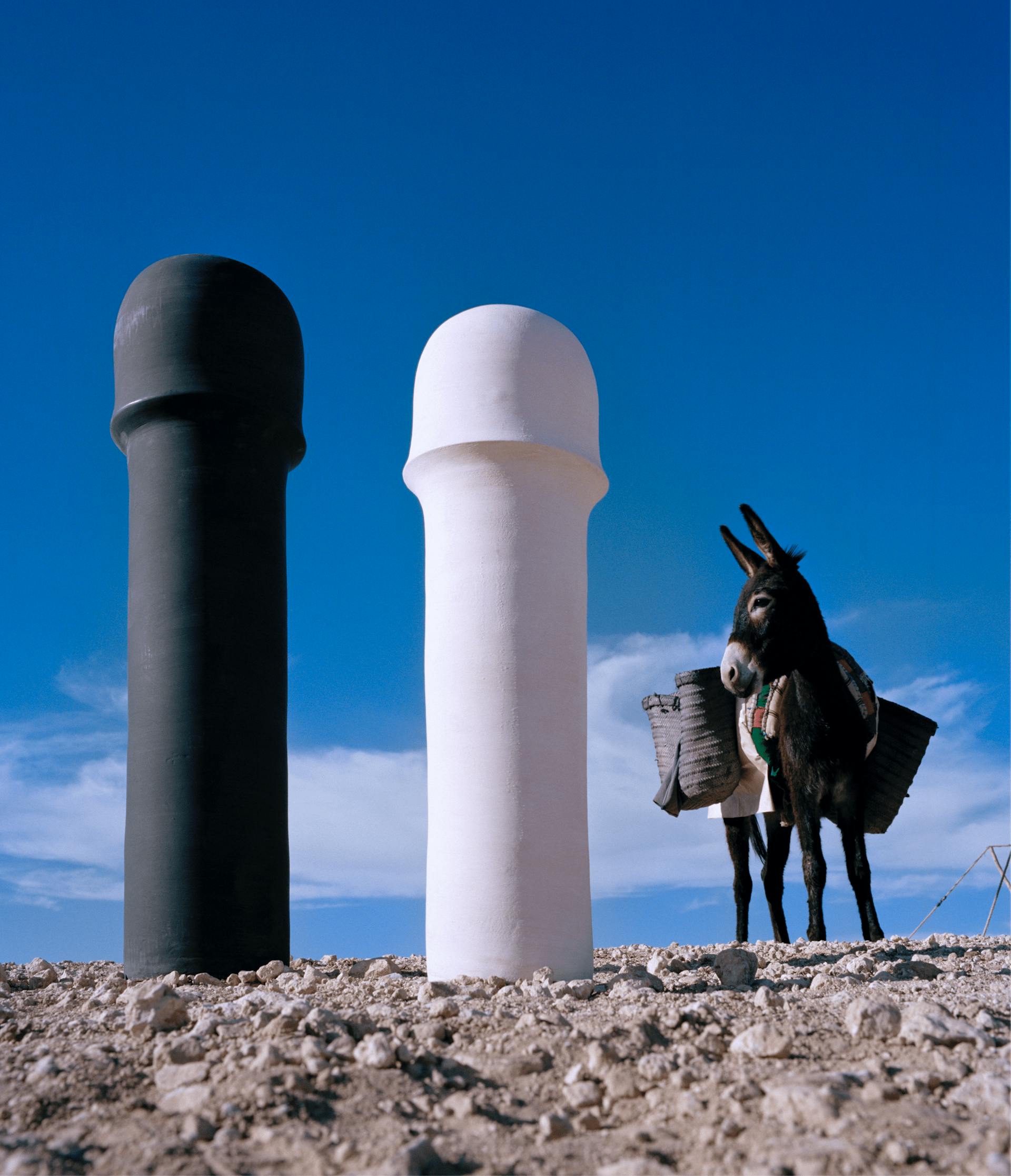 MarieVic
Artists information
MarieVic (b.1982 Paris, FR) lives and works in New York, NY. 
MarieVic's work varies widely in its medium; upon projects, her studio produces sculpture, photography, video and installations. She considers the fetishized cultures of consumption and gives a careful look to changing conceptions of luxury and disposability. She often employs a decidedly absurdist sense of humor and always aims to explore how the self is performed in different contexts, at the same time individually, globally, and politically.
--
MarieVic graduated from École Spéciale d'Architecture and received an MFA from Parsons, The New School for Design. She has exhibited in solo exhibitions with Brackett Creek Exhibitions, New York, NY & Los Angeles, CA; Stems Gallery, Brussels, BE; EIGEN+ART, Leipzig, DE; Hendershot Gallery, New York, NY; among others. Recent group exhibitions include Arsenal Contemporary Art, New York, NY; 3537, Paris, FR; Brackett Creek Exhibitions, Bozeman, MT; Stems Gallery, Brussels, BE; TickTack, Antwerp, BE; MuCEM, Marseille, FR; Platform-L, Seoul, KR; Lishui International Photography Festival, Lishui, CN; Palais de Tokyo, Paris, FR; MOCA, Toronto, CA; Fisher Parrish Gallery, New York, NY; among others.