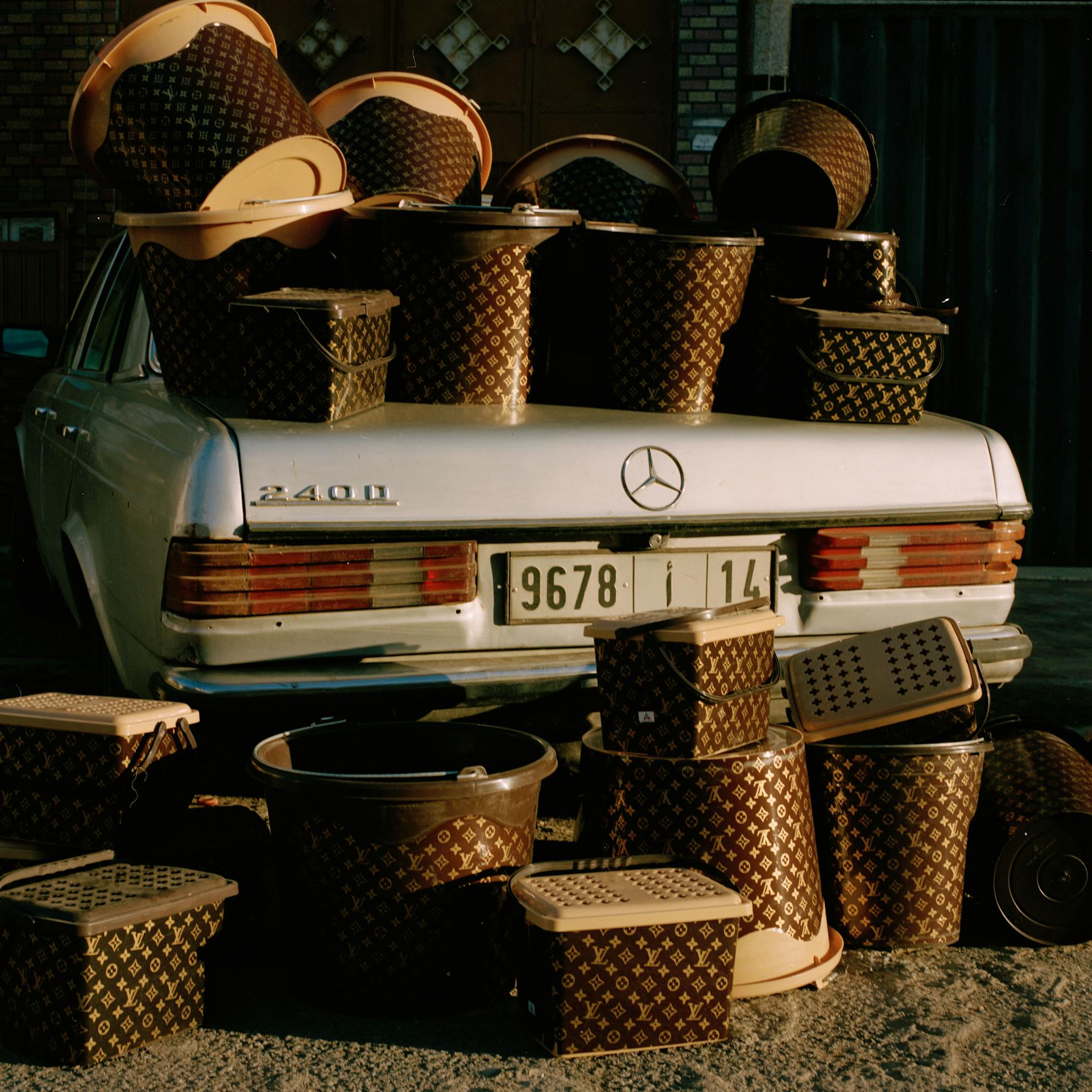 Julien Boudet
Artists information
Julien Boudet (1985, Sète, FR) lives and works in between Paris & New York.
Julien Boudet's works vascilliate in the field of photography, sculptures, and installations. He is creating a new vernacular that bridges the gap between Mediterranean visual cultures, referencing art history, hip hop, and sport, amongst other subjects, in his work. Creating images with medium format film cameras, Boudet's practice investigates overcrossing of consumerism, technology, culture, and media. By highlighting and recontextualizing luxury brands, his pictures put the ballast of these labels as a sign of desire – not just by celebrating the liturgy of consuming—but assuming these elements naturally as part of our lives. The duality between real and fake, counterfeit and authentic, are recurring themes for the artist who began to create and incorporate materials in his work to highlight the paradox of bootleg as a result of hyper-consumerism. The works approach the strain and displacements of our relations and coexistence with objects, ornaments, and collective cultural imagination.
--
Julien Boudet attended Parson School of Design, New York, NY in 2013. He has shown his work at multiple Burberry flagship stores and la Chapelle du Quartier Haut. Julien has exhibited in solo exhibitions with Stems Gallery, Brussels, BE; Plan X, Milan, IT; Ground Effect, Paris, FR and Le mur du Marais, Paris, FR. Recent group exhibitions include Arsenal Contemporary Art, New York, NY; Stems Gallery, Brussels, BE & Paris, FR; Volery Gallery, Dubai, UAE; WOAW Gallery, Hong Kong, HK; Blum And Poe, Los Angeles, CA; Fashion Space Gallery, London, UK and MoMA, New York, NY.
Boudet is regularly published in avant-garde magazines, commissioned by prominent fashion houses, he brings the high concept to commercial photography highlighting cultural and creative leaders for publications such as Vogue, i-D, Playboy, Numero, Hypebeast, and Highsnobiety among others.