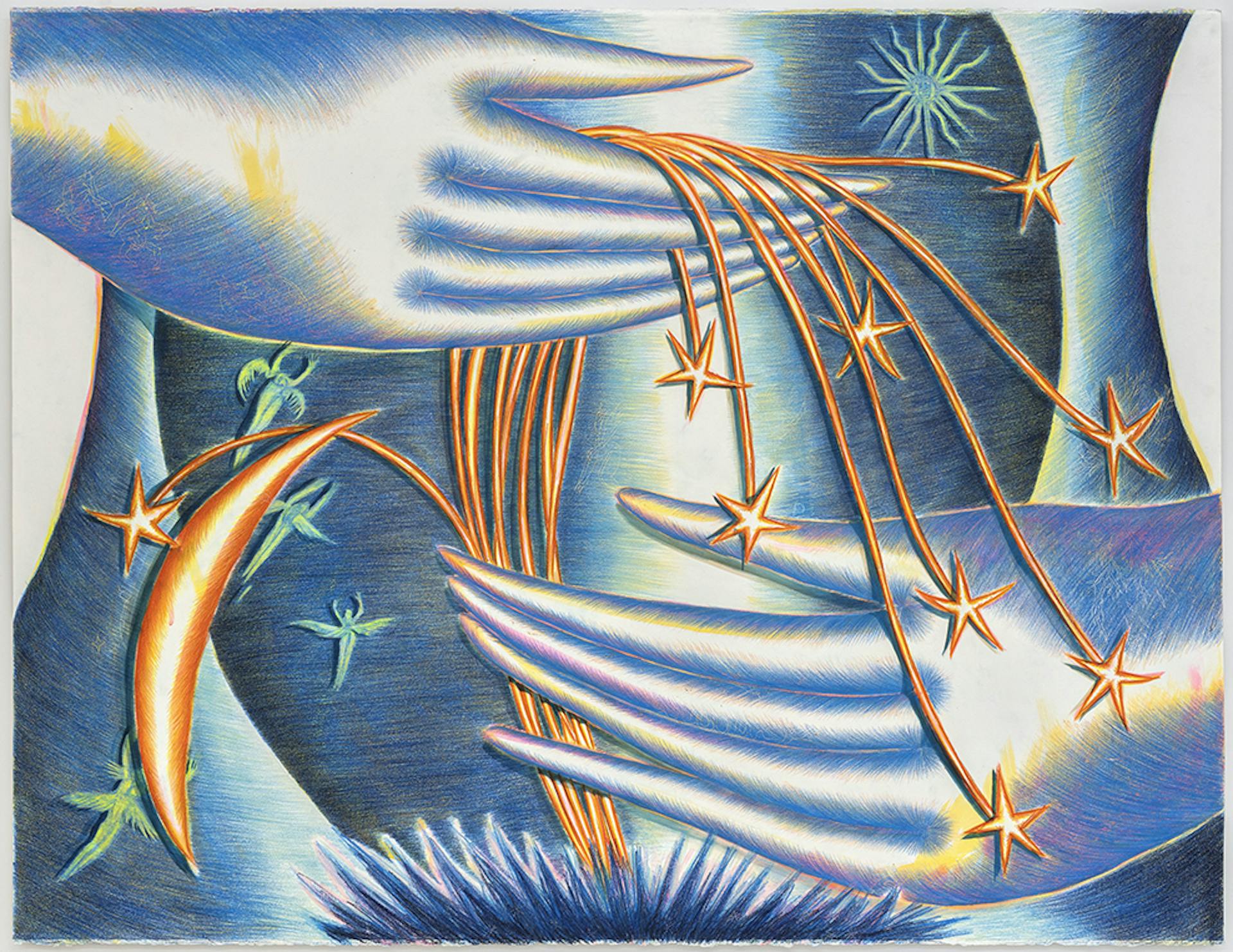 John Fou
Artists information
John Fou (b. 1989, Lilas, FR) lives and works in Paris, France.
Self-taught, with a background in the world of live performance and more particularly in the circus, dance and theatre, he has developed a practice of figurative painting in which he stages social relationships between animals of different species, as an allegory of his life and more generally of human relationships. The artist explores the following influences that include mythology, cave paintings, psychology, dance, video games, cartoons and painting, from Géricault to Huguette Caland, via George Stubbs, Piero di Cosimo, Etruscan frescoes and Le Douanier Rousseau.
-
John Fou entered this year the Hermes collection and entered during the summer the residency UMA PENHA, Lisbon, PT. Recent solo and group exhibitions include Galerie Julien Cadet, Paris, FR; Le Château du Marais, Val-Saint-Germain, FR, POUSH Manifesto - OFF Art Paris, Paris, FR, Ruttkowski;68, Paris, FR (2021); Guido Romero Pierini, Paris, FR (2020); CIRCUS , Théâtre de Vanves, FR, The Hole gallery, New York, NY (2019). The artist also exhibited in cultural and institutional programs such as Cultural Space José Augusto Santos, Natal, BR (2016) and FRAC, Nord-Pas-de-Calais, FR (2014).