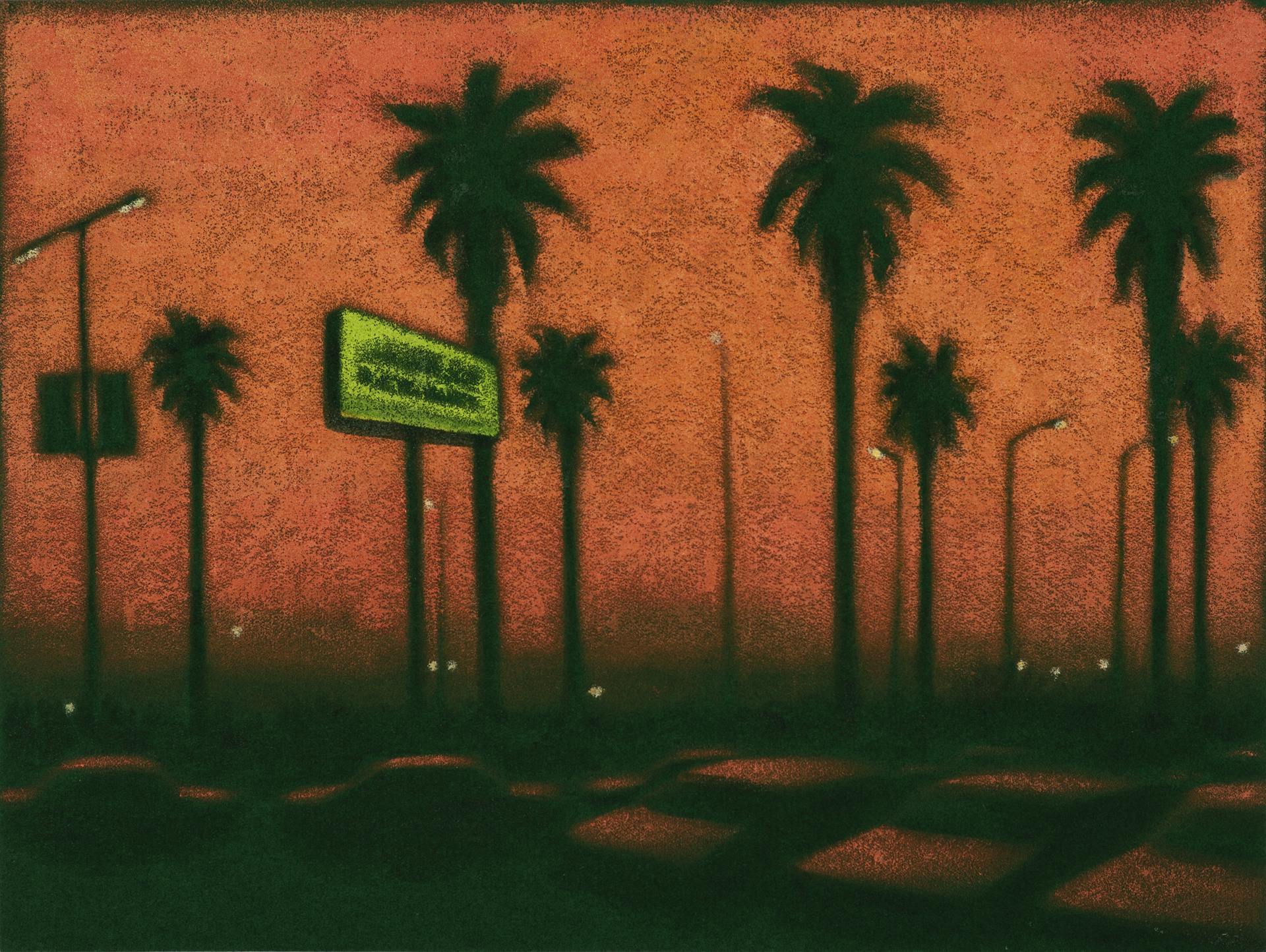 Jane Dickson
Artists information
Jane Dickson (b.1952, Chicago, IL) lives and works in New York, NY.
Jane Dickson is a major figure in New York City's complex creative history. She arrived in the late 70s in New York City and began a job programming visuals for Times Square's first digital billboard. She worked the weekend night shift for the iconic billboard, where she later organized the Public Art Fund's Messages to the Public series from 1982 to 1990, for which she invited friends such as David Hammons, Keith Haring, and Jenny Holzer to contribute digital artwork. Dickson came to prominence in the New York art world as a part of the late 70s and 80s alternative and punk art scene downtown. Part of the canonical artist cooperative Colab (aka Collaborative Projects, Inc.), the radical artists collective known for its experimental art exhibitions that pushed the limits of artistic categories and launched graffiti and street art, which staged the Real Estate Show and The Times Square Show in 1980.
-
Jane Dickson received her BFA at Harvard University and previously earned a Studio Diploma at School of the Boston Museum of Fine Arts. Dickson's work has appeared in more than 40 solo exhibitions and nearly hundreds of group exhibitions in the United States, Europe, and Asia. Recently she has exhibited with galleries such as Perrotin, Shanghai, CN; James Fuentes, New York, NY; Stems Gallery, Brussels, BE; Nathalie Karg Gallery, New York, NY; Page Gallery, Seoul, KR; Saoh Gallery, Tokyo, JP; among others. The artist has shown in institutions such as Omi International Arts Center, Hudson, NY; UCCA Center for Contemporary Art, Beijing, CN; NSU Museum of Contemporary Art, Ft. Lauderdale, FL; The Whitney Museum of American Art, New York, NY; The Metropolitan Museum of Art, New York, NY; Schunck Museum of Art, Heerlen, Netherlands; Seoul Museum of Art, Seoul, KR; Hirschhorn Museum, Washington, DC; The Museum of the City of New York, New York, NY; The Fine Art Museum of Karaman, Karamay, CN; Museum Brandhorst, Munich, DE; MOCA, Los Angeles, CA; Kunsthalle Wien, Vienna, AUT; MoMA, New York, NY. Her works are in the permanent collections of 25 museums,including The Metropolitan Museum of Art, New York, NY; The Museum of Modern Art, New York, NY; the Whitney Museum of American Art, New York, NY; The Art Institute of Chicago, Chicago, IL; the Library of Congress, Washington D.C., CO; the Victoria and Albert Museum, London, UK and The Brooklyn Museum, New York, NY. Among her public projects, a serie of 67 mosaics of New Year's Eve "Revelers" installed in 2007 in the Times Square MTA Station. Dickson has received numerous grants and awards from institutions, including BAU Institute Arts Residency Award - The Camargo Foundation, Residency Award Elizabeth Foundation, Commission F.R.A.C. de Haute Normandie, the National Endowment for the Arts, the American Academy of Arts and Letters, and the Joan Mitchell Foundation.
She was elected a member of the National Academy of the Arts in 2014.