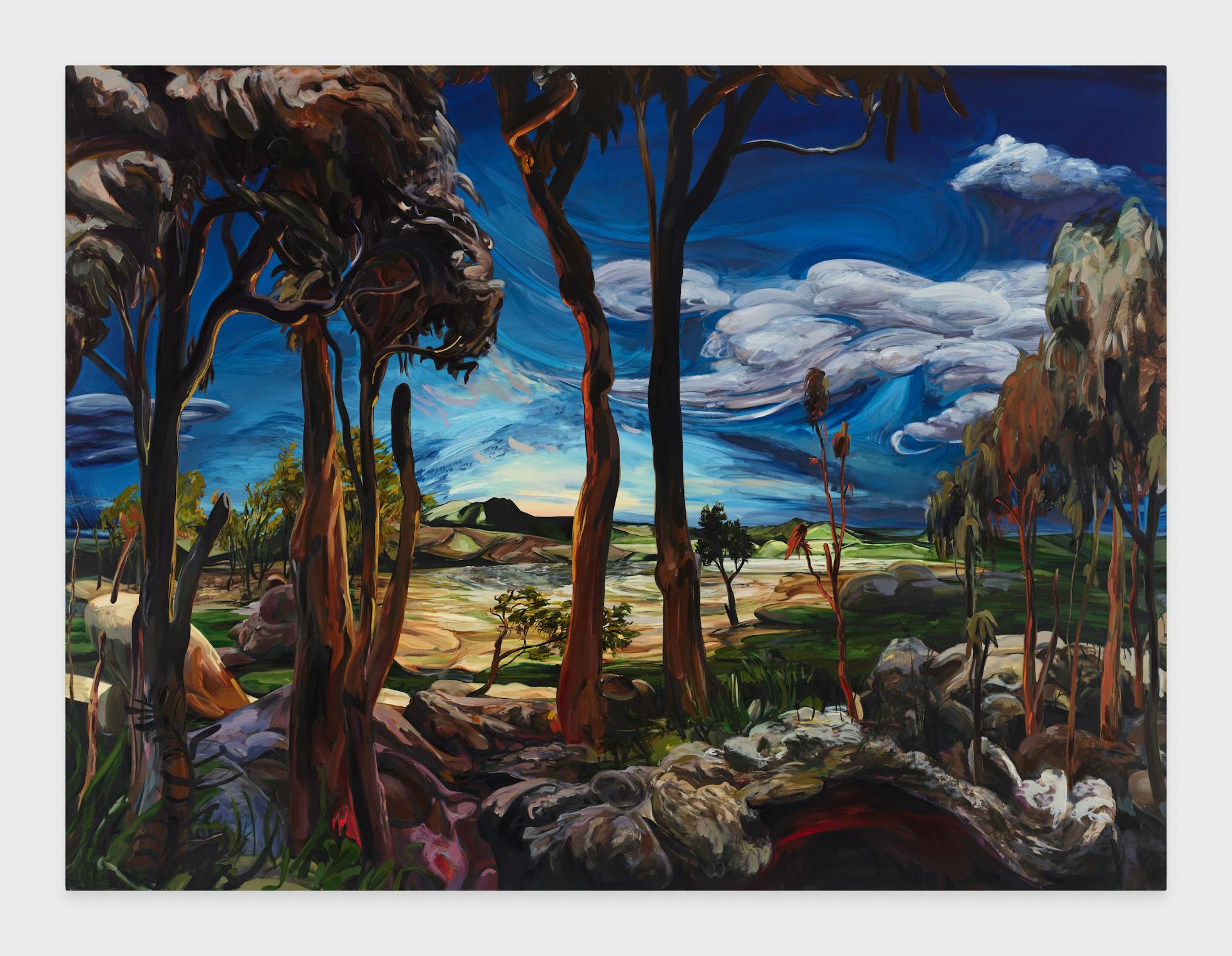 Emma Webster
Artists information
Emma Webster (b. 1989) lives and works in Los Angeles, CA.
She received a BA in Art Practice at Stanford University, Palo Alto, CA in 2011 and an MFA in Painting at Yale University, New Haven, CT in 2018. The British-American artist has been an artist-in-residence at Anderson Ranch Painting Residency, Snowmass, CO; Vermont Studio Center Residency, Johnson, VT; and Ox-Bow Artist Residency, Saugatuck, MI. Webster received Yale's award to attend the Dumfries Royal Drawing School, Scotland (2017) and the Raina Giese Award in Creative Painting (2011). Recent exhibitions include: Alexander Berggruen, New York, NY; Carl Kosty l, London, United Kingdom; Diane Rosenstein, Los Angeles, CA; Museum of Art & History, Lancaster, CA; and Spinnerei (Pilotenkueche), Leipzig, Germany. She has been featured in publications including: The New Yorker, Harper's Magazine, Los Angeles Times, Artforum International, New American Painting, and Artsy. Her recent book Lonescape: Green, Painting, and Mourning Reality is available now through Alexander Berggruen and Stems Gallery. Webster lives and works in Los Angeles, CA.
-
"Consider the source material for Webster's paintings; whereas most artists would refer to life or a photograph and rely on drawing or sketching as preparation, Webster speaks of "building." Her landscapes are wholly constructed using Virtual Reality before being transposed to the canvas. Previously, Webster created maquettes or dioramas as preparatory works, having more in common with a set designer in her approach than to other painters. If we entertain the cliché metaphors for painting as mirror or painting as window (a natural fit for landscape painting), it's clear Webster subscribes to another comparison: painting as proscenium, taking great relish in the artifice and illusion that is so specific to the theatre."