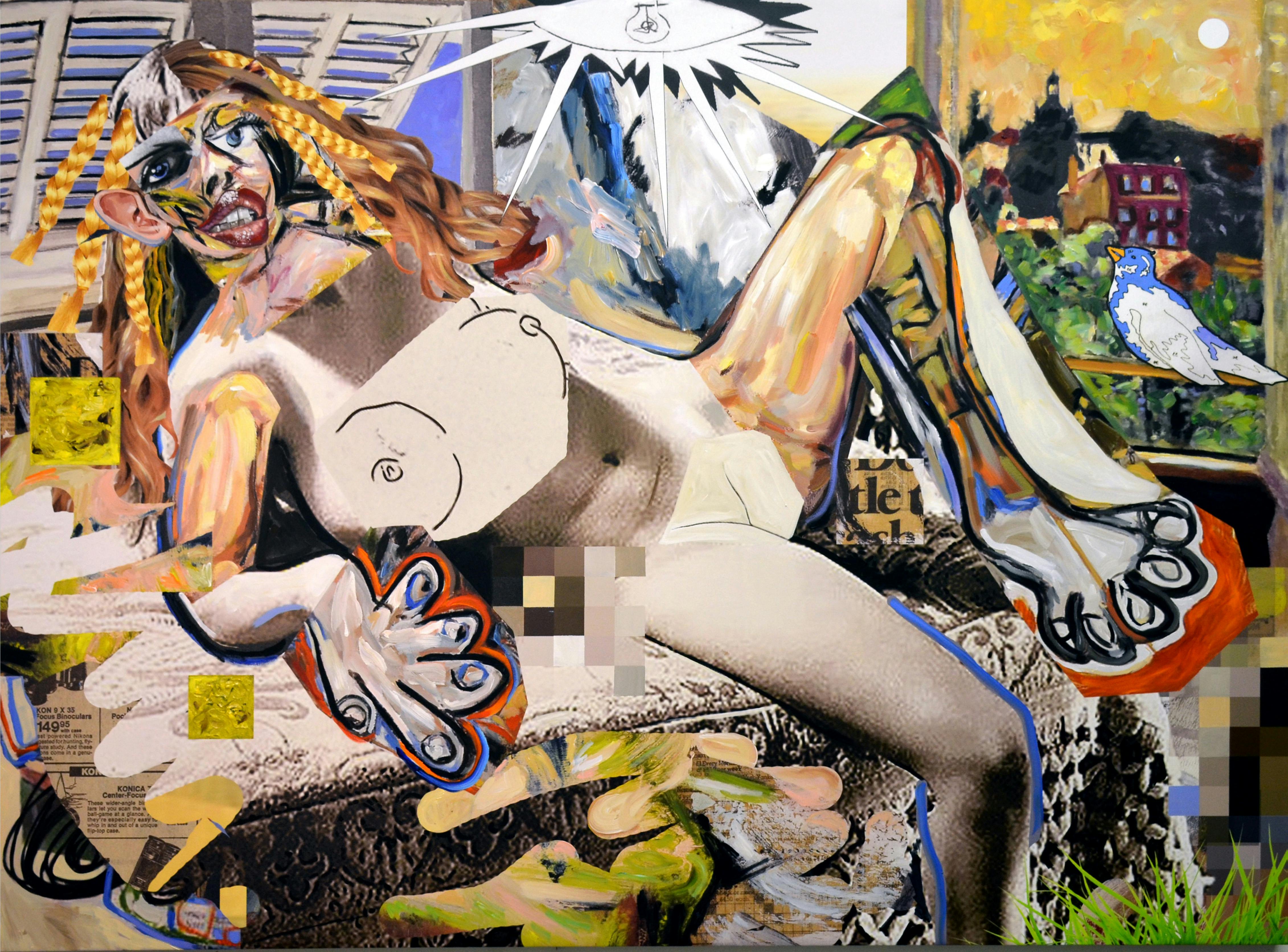 Allison Zuckerman
Artists information
Allison Zuckerman (b. 1990) lives and works in New York, NY.
She completed her MFA at the School of the Art Institute Chicago, IL in 2015 and her BFA at the University of Pennsylvania, PA. Zuckerman was the artist-in-residence at the Rubell Family Collection during the summer of 2017. She has exhibited her work in group and solo shows at Kravets Wehby (2021), Herziliya Museum of Contemporary Art (2019), Akron Art Museum (2018), and the Rubell Family Collection. Allison Zuckerman's works are included in public collections such as the Rubell Museum, Akron Art Museum, Pizzuti Collection of the Columbus Museum of Art, Emergentes Art Foundation, MAC, and Marval Collection.  
-
Allison Zuckerman's large-scale canvases take a selection of female-orientated images from art history and, through the application of acrylic paint and CMYK ink, fuse them together in collage. Her work juxtaposes colorful pop imagery with a sparer historical aesthetic. Through this marriage of epochs, Zuckerman seeks to reclaim female figures from a male-dominated art historical canon, and does so with palpable excitement, humor and love.